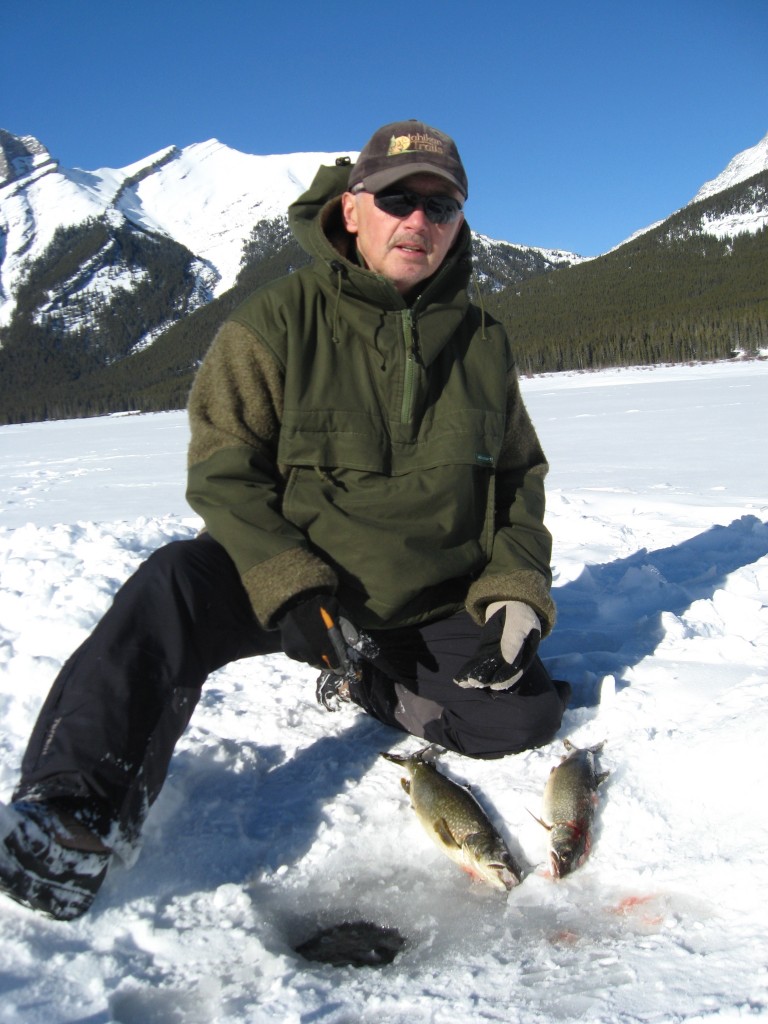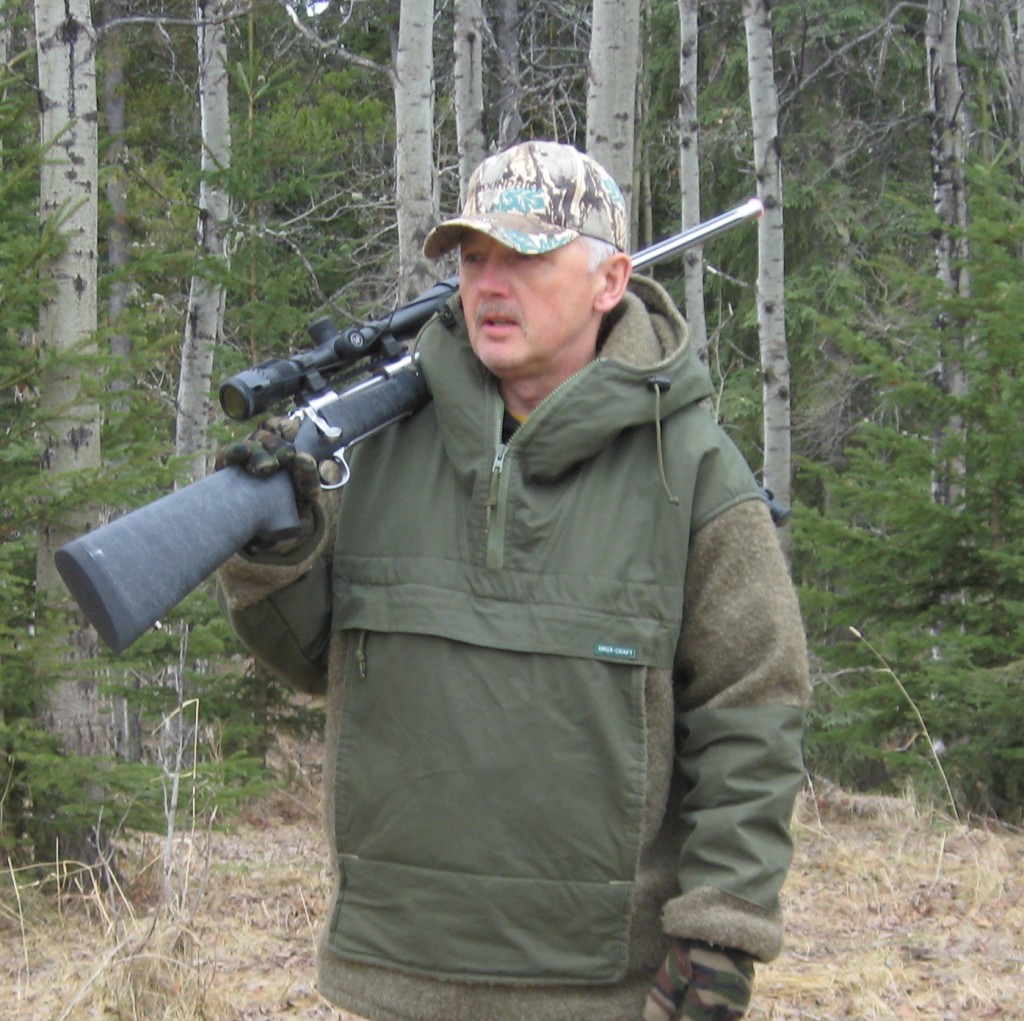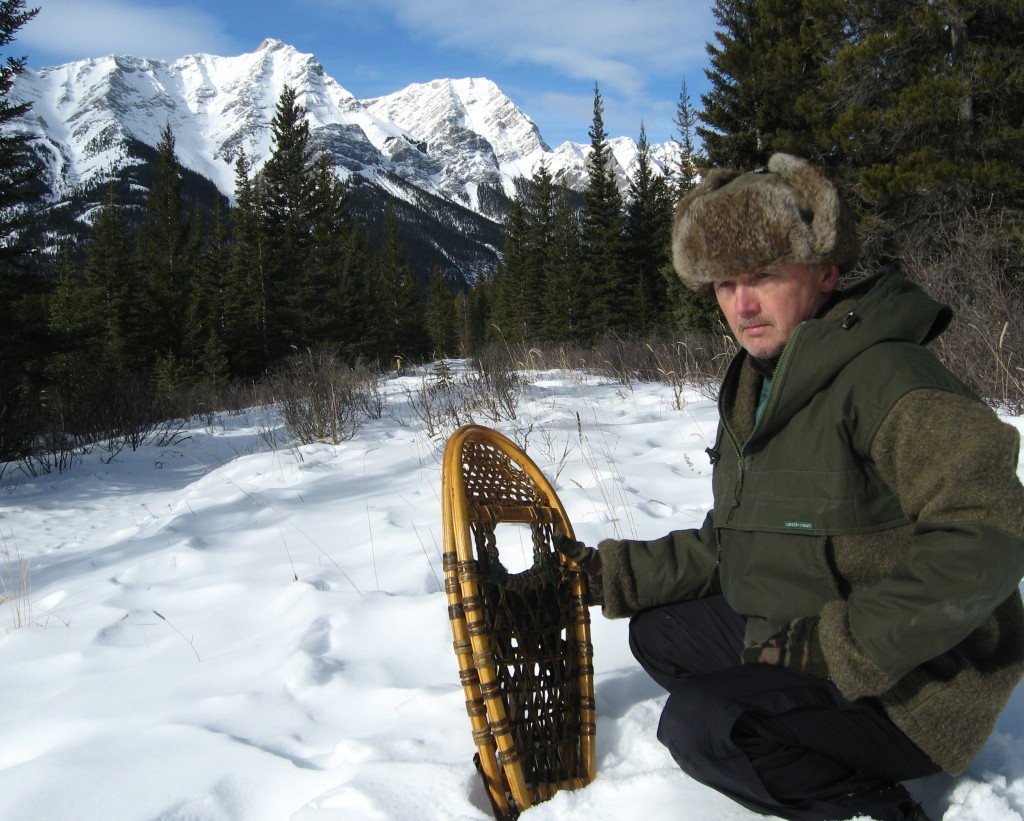 We could get more blankets. Sadly we can't and therefore we have stopped making our Blanket Smocks, which is a great shame as,a few weeks ago, we recieved this article that a satisfied user sent us.
Article for Jacket Green –Craft
Sometime ago while hanging out with my Bush Craft buddy Jed Yarnold in England I was given a Green-Craft blanket Smock to bring back to my home in Canada.
"Here take this back to Canada and tell me what you think of it," he said as he generously handed me his jacket.
And so the jacket started its journey to the wilds of western Canada to start a journey of adventure, that I would expect its maker could not have forecasted, for this thick woollen garment.
I am an outdoor pursuits instructor in the Canadian Rockies I teach a lot of different outdoor skills from skiing to snowshoeing and hiking to mountain biking and more!
I specialize in Bushcraft and traditional living skills so I was anxious to try this jacket out within this area of my outdoor expertise.
The smocks first Journey was on snowshoes into the bush where I was conducting a lesson on setting snares to trap various fur bearing animals. The cold day of -25°C did not seem to phase this smocks thermal properties as it kept me remarkably warm. Its spacious kangaroo style pouch pocket and hand-warming pocket were perfect for temporarily placing my snares and tools, while weaving my way around the bush to place traps.
Hunting season rolled in so yet again here was the perfect opportunity to see what this jacket can do for my comfort level. It proved to be the perfect garment for sitting in a Tree stand (high chair in the UK) or nestling in the bush awaiting deer or elk. Although not exemplifying the now traditional disruptive camouflage pattern of different shades of green, and brown, it blended into the bush enough to confuse the various deer who came in extremely to my location.
To me one of the ultimate tests for an allegedly warm jacket is a day out Ice Fishing.
So off we went to "Spray Lakes" in the mountains a beautiful yet at times an in hospital place, this 21km long body of water is exposed to gale force winds that bring in bone chilling temperatures.
After drilling my holes in one meter thick ice I settled into my seat with a cup of tea and marmite sandwich (yes I am English). The wind drove itself into my back buffeting all the equipment I had placed around me, threatening to blow some of it away.
My Green-Craft kept me warm in its woollen cocoon creating a microclimate that maintained my core temperature at a very comfortable level, the day I was out temperatures dropped to -30°C. The hood I found offers the perfect cut that allows the wind to blow past my head and does not create a Ventura like negative effect that sucks it back onto your face. My smock has a generous cut that allows me to layer up underneath, and once again the hand warming pocket were excellent to stuff my gloved hands into the jackets glowing interior.
After 4 hours my friend who was me declared that he could not take the cold anymore and had to head back to the truck and home, he was dressed in modern Gore tex and various modern fibre insulative layers. I was chilly but still quite willing to stay out another hour or so.
This jacket was also used on several dog sled trips where I found that it was the perfect garment when standing on the back of a sled, travelling through cold inhospitable terrain.
If you want a smock to help you through those chilly Bushcraft days sat around a fire in a cold -35°C, snowy dry climate, learning or crafting this is the one.
I am one of the few Wilderness Living Skill Instructors mentored and endorsed by Mors Kochanski.
Every year I attend a meet (the Rat Root Rendezvous) here in northern Alberta where many Canadian, and some US, Bush type dudes meet up and compare skills and challenge each other to a Black Powder rifle shoot off. Many of these experts, including Mors Kochanski, ask to try on my jacket and end up drooling over it offering me many things in trade for it; needless to say I still have it.
In summary I have found this smock to be perfect on cold days when one is involved in Country Style or Bushcraft type pursuits. It is a heavy jacket so not one that I would backpack around with me. Though of course when supported by a larger vehicle it is the perfect companion. I have stuffed it in my canoe, dog sled, truck or pulk which I take on ski trips or to carry gear when ice fishing or trapping. My main problem with this jacket is that my wife has claimed it and refuses to give it back!