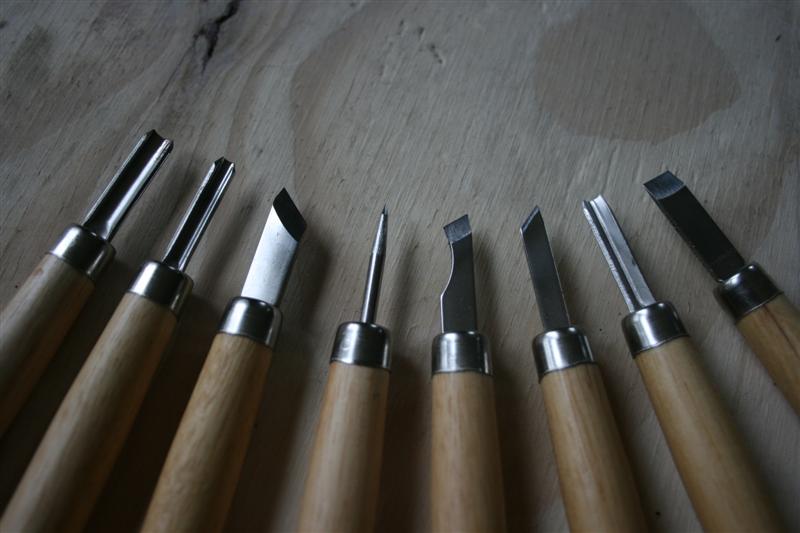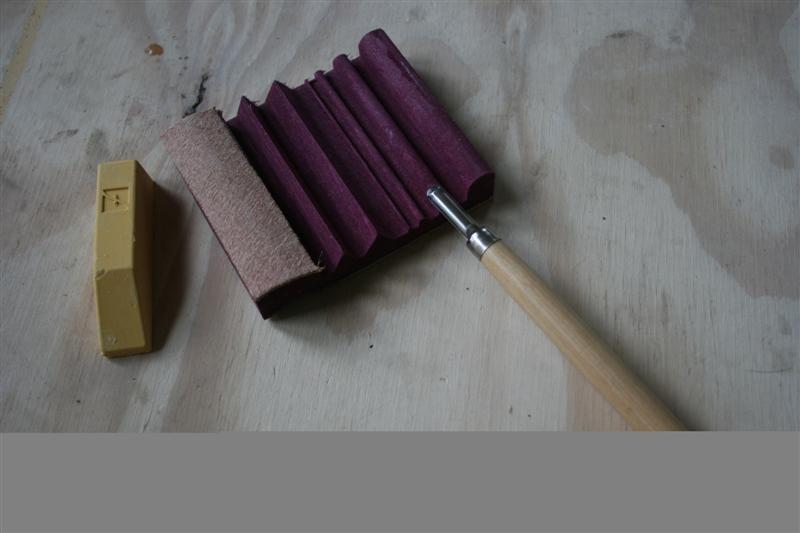 Detail Carving Tools.
Another Christmas present that I have been using over the last couple of months. What you see is what you get, a good value starter kit for fine detail. All 8 tools came razor sharp and ready to use in a basic, but fairly robust plastic case. The tools sit in the case well, and the cutting edges do not touch each other. All the tools are easy to use in both the left and right hand, and perform well in soft / hard, seasoned / unseasoned wood.
8 Piece Axminster Detail Carving Tool Set £11.30p
A low cost no frills good quality tool kit, you can't go wrong.
Flexcut Slipstrop.
A basic shaped strop for small gouges and vee tools. I have honed all 8 of the detail carving tools on this strop, it works well when used in conjunction with the polishing compound supplied with it. Axminster Tools sell this product.
Flexcut Slipstrop with Compound £13.20p