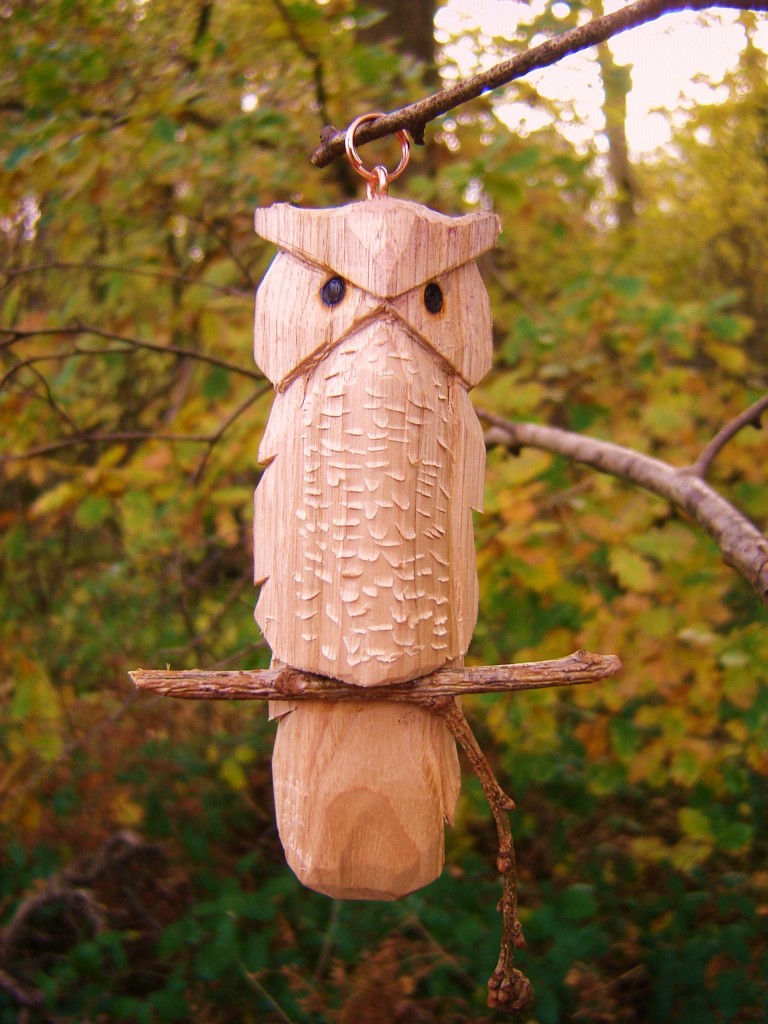 The first of my winter projects (this one ready for next years season) is ready to be revealed.
These little carvings are designed to be an easy item to craft, that gives a quick "result" that almost anyone could do.
The little fox is in Sycamore (but I think Alder would be a better colour), it proved not so easy and not a project for a beginner.
The owls are carved from Sycamore and a peice of seasoned Spruce. These are very easy and an ideal item for anyone with a few, basic, knife skills.
The idea for the branch for little the owl to sit on was not mine – I have someone special to thank for that inspiration.