Well it's been a long time since I posted last. I have been away for the better part of the last three months. I have been working at Forgewood, Bedgebury as well as working with Footsteps Of Discovery and the Military.
I have recently trialled the Spyderco Tenacious, my initial thoughts on this little folding knife are that it's a very good tool. The steel is very good and it's handy for all things including food prep. It makes quite good feather sticks although it can be a little hard on the hands when making them.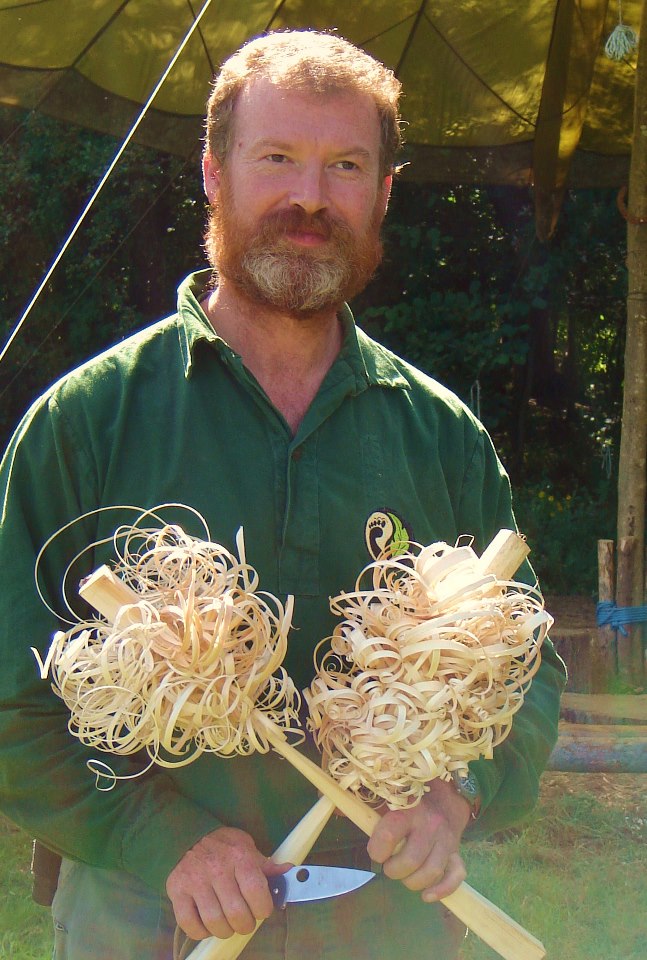 It can be used for carving, but it's not ideal with the depth of blade being a little bit of a disadvantage, it's just that bit too deep. The grind has been slightly convexed due to being sharpened on a mouse matt (this was due to the secondary bevel that has been placed on the knife by Spyderco). The knife holds quite a good edge as well. All in al I am pretty happy with the Tenacious. It has exceeded my expectations so far, long may it continue.
We had quite a good time at Bedgebury when they hosted Dulwych college prep school for a day doing a few skills, it was also good to catch up with Manse for a day or two. Below are a couple of pictures of firstly myself chatting whilst the young ones practice knotting and the other of Manse as he teaches about shelter.